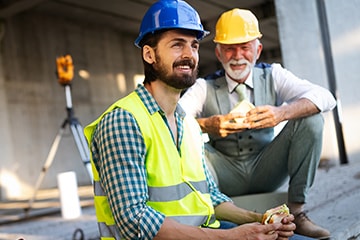 Premium Mobile Welding Services Wherever You Require
One of the most versatile manufacturing techniques in the industry is welding. It can seem basic because it requires welding high-strength joints between two or more material pieces, but mastering welding skills takes years of practice. Mobile Welding techniques are used to make machinery for manufacturing, agriculture, and mining.

Khalsa Welding Toronto is a private Canadian firm with over 10 years of expertise in the field. We are your one-stop-shop for all welding needs. Our professional welding team will meet you wherever you are, whether your project is on-site or on the go. We bring our tools and expertise to ensure that the job is completed to your satisfaction.
Decrease Waste from Your Project
Welding protects the environment by creating emission control devices and eliminating costs. Instead of throwing away expensively manufactured damaged or broken objects, mobile welders and fabricators will repair the tools and structures we use every day.
Choose the Most Cost-Effective Option
For permanent metalwork, mobile welding is the most cost-effective and productive process. It is one of the most critical manufacturing processes, with more variables and research than other processes.
We specialize in on-site welding and heavy machinery repair. Some of our services include:
Heavy equipment repair
Structure steel welding
Centre pipe welding
Aluminium MIG welding
Aluminium TIG welding
Truck and trailer repair
Tig and Stick 6G X-ray welding
To ensure optimum efficiency, we only use the best welding accessories and equipment. We are just a phone call away from arriving at your place thanks to our mobile welding services.
Contact Us Contact us for an estimate today.