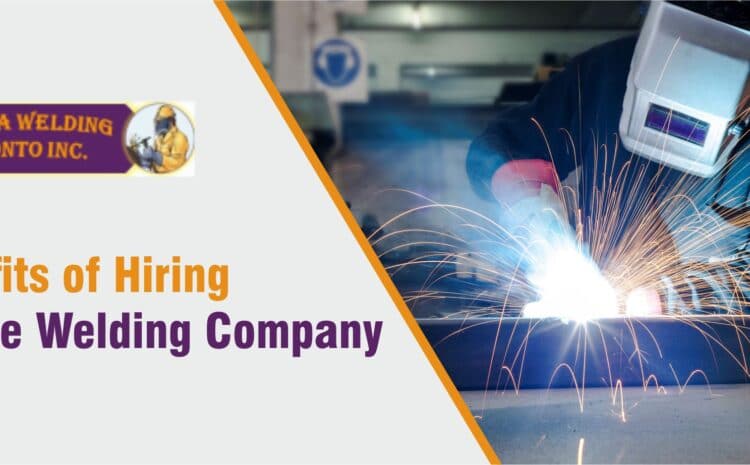 Top 5 Benefits of Hiring a Mobile Welding Company
To weld steel, you need to know how to manipulate the materials and to bring out stainless steel. The process of welding includes fabricating the metals or thermoplastics under the influence of high heat and pressure to melt the parts together, and gradually allowing them to cool down. This contraction and relaxation cause fusion.

We at Khalsa, are your one-stop destination for all welding solutions. It's been a decade since we have inaugurated our privately owned company. Being a Canadian based company, we provide expert solutions in custom fabrication using steel, alloys, stainless steel, and aluminum. We specialized in piping & process plant, structural steel, truck & trailer repairs.  We are well known for our Mobile welding service in Toronto so; have a look at some of the facts of it.
Run to fail maintenance is very similar to the previous maintenance and involves running a piece of equipment until it breaks.
Routine maintenance consists of checking, testing, lubricating and replacing worn tools on a regular basis.
·Preventive maintenance refers to any kind of scheduled machine maintenance.
Grab Some Reasons of Opting Us-
Welding is a profession that stands apart from the rest, as far as significance in the manufacturing business is concerned. Unfortunately, these days the supply of qualified candidates isn't staying up with the demand.
Being a mobile welding company we take care that our customers are satisfied with our work. We not only work on projects but also do the repairing work. We don't let our customers worry. Our work is top-notch and we work as per the value of our words
What Benefits Will You Get?
Quality Assurance: –We believe and ensure our customers that quality makes the work effective and efficient. Our quality assurance work is based on three principles namely, to check first, then act, and at last to act accordingly. We make sure that the work is designed and implemented with correct procedures and as per the instructions of the owner.
Simple Pricing: – Price is what you pay and in return what you get in value. Even if we reach you for mechanical maintenance services or alloy work, we offer the best in value. Our pricing is always made simple and transparency is our honesty. Based upon the work we also provide volume discounts and purchase allowances. We consider a specific pricing strategy for our customer's satisfaction.
Skill & Dedication: – Our qualified and expert team is trained to overcome each huddle. Being proactive learners we have dedication towards our work. We not just work but also let our customer know regarding the process and progress. We do not just work as a team, rather we believe in ethical working.
 On-Time Work: – If someone is busy that doesn't mean that he is effective. Along with other skills our group members are well aware of time management. This skill helps us to do smart work so that we complete our work in less time, even when we have a tight schedule or we work under pressure. We plan our work and work accordingly.
 Safety: – We do not just aim to complete our work but also make sure that we work in, and provide a safe environment for our clients. We have a first-hand understanding of what's going to happen, and to that, we utilize our problem management skills. Our professional team is not just proficient in valuable assessments but also provides hazard management services. We do not just provide mechanical maintenance services or repair works, but in addition to that we understand the value of our clients, and with regards to that we make the work possible under an expert's supervision.